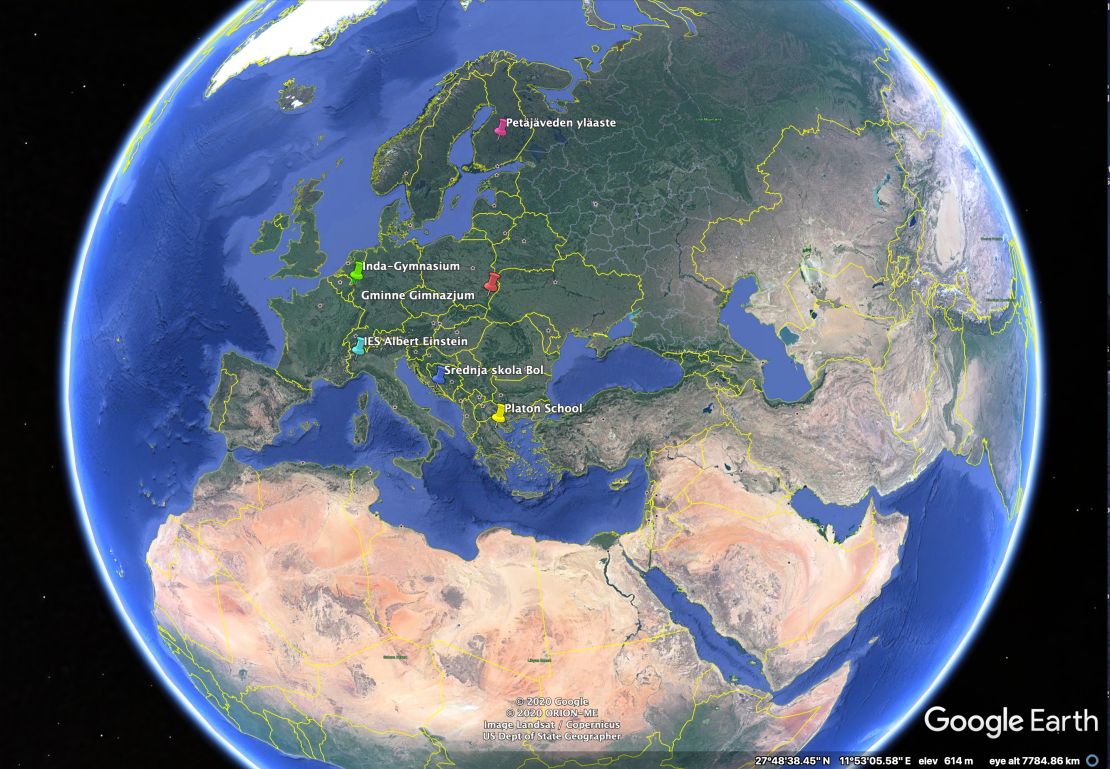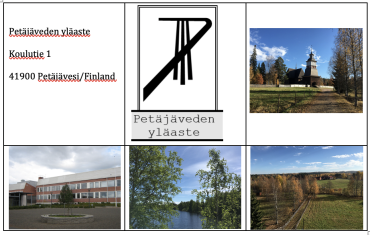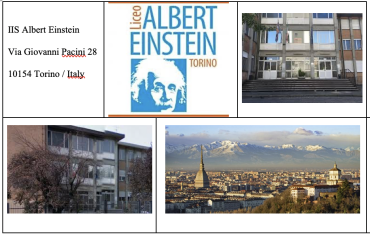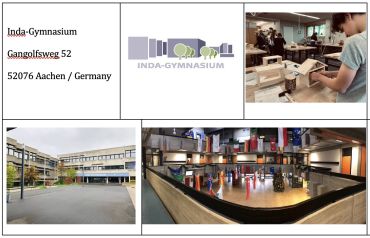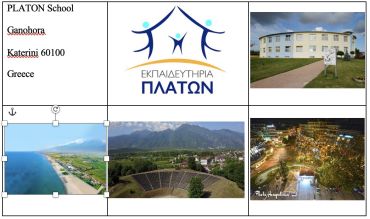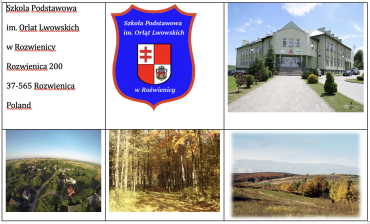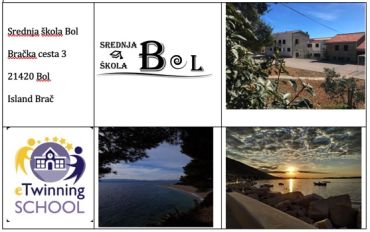 Finland, Petäjävesi
https://peda.net/petajavesi/ylakoulu

Petäjäveden yläaste is a public school in Central Finland. The school is a general education school with 165 pupils and 24 teachers. Petäjävesi is a small municipality responsible for providing high quality education to all school-age young people in the area and does not select pupils. The pupils of Petäjäveden yläaste are between 13 and 16 years old. Petäjäveden yläaste places special emphasis on e-learning and good ICT skills, as well as international cooperation in the near future.
For us as a small community and small school it is vital that we make a special effort to maintain international communication. We want to guide our students to see nature, culture, history etc. in a European context and to grow into a socially and digitally responsible citizenship. Living in the countryside far from major cities means that our students need to participate in multicultural activities to protect them from social exclusion. It is also important that they understand how to positively influence the increasingly digital world.
Germany, Aachen
https://inda-gymnasium.de

The "Inda-Gymnasium" is located in the historically grown city of Aachen, next to the border to Belgium and the Netherlands. Aachen is not only famous for the UNESCO World Cultural Heritage Site "Aachener Dom" and the international riding tournament CHIO, but also the renowned RWTH Aachen University.
At the Inda-Gymnasium 101 teachers are responsible for 1200 students. The school slogan "Learning with heart, hand and mind" highlights the individual support of students. The school has been participating in Comenius and Erasmus+ projects (KA2) since 2009. In addition, it is awarded as a school of the future, European School of Environment and UNESCO Associated School. It provides students an extensive range of language, scientific and musical courses.
Both the Erasmus+ projects and the Robotics project teach digital knowledge in a playful way and encourage creative thinking in digital context. Pupil exchanges and eTwinning projects enable pupils to stay in touch with new contacts and exchange ideas using by digital media. The integration of digital media like tablets into everyday school life supports the students´ individual approach to learning materials.
The Inda-Gymnasium strives to prepare its students in the best possible way for the demands of apprenticeships and studies.
Poland, Rozwienica
http://sprozwienica.pl
Szkoła Podstawowa im. Orląt Lwowskich w Roźwienicy is situated in the rural south-east of Poland, near the border with Ukraine. Our students are aged between 13-15. All of our students are Polish origin but they come from different social and academic backgrounds. They are eager to learn foreign languages, they study English and German at school and they have a great base for acquiring linguistic skills. Our school is equipped with aGminne Gimnazjum language lab. Additionally, since 2005 our school has been rewarded with the title "Szkoła z klasą" and in 2008-2009 participated in Human Capital Programme organized by European Social Funds (ESF).
By participating in Erasmus+ project our pupils hope to broaden the knowledge concerning other nations, their cultures and traditions.
Italy, Torino
https://www.liceoeinsteintorino.it
Our school is located in Turin, in the North-West of Italy, close to the Swiss and French borders. Turin, known for FIAT - today FIAT-Chrysler, hosted the 2006 Winter Olympics. Turin is the city of Piedmontese Baroque, the city flourished during the Kingdom of Savoy, whose royal dynasty united Italy in 1861 and made Turin the first capital of Italy.
With a student body of 1500 people between 14 and 18 years of age, as well as 100 teachers, our high school is divided into the main subjects sciences, modern languages and social sciences.
About. 20% of the students have a migration background and come from more than fifteen different countries.
Our particular focus on inclusion and integration means that many families of the first, second and third generation of immigrants send their children to our school in Turin.
Over the past 30 years the city has suffered a severe industrial crisis today is a cultural city with important museums, university students and higher education. At the moment in Turin there is in particular the aerospace industry combined with the adventure of Mars mission, a high technological level with unfortunately few employees.
Not all families of our students can afford to travel, which is why international projects are very important to us.
For the next year we expect an increasing number of registrations, the result of many activities, among which the international Erasmus + projects should be mentioned.
Greece, Katerini
https://platon.edu.gr
Platon is a school with future perspective. It is situated 3klm. from the city of Katerini which is the capital city of the county of Pieria in Macedonia, Greece. The school pursues with great interest and a creative mind the developments in the field of education; it constantly sets new goals holding at the same time an outstanding position in the educational scene. Platon schools (Kindergarten – Elementary – Gymnasium – Lyceum) is a modern educational institution with 530 learners and 83 staff. Through the use of the most up-to-date facilities, a diverse curriculum, experienced and skilled teaching staff and, most importantly, through consistency on principles and respect towards pupils and parents, our school has been struggling during the last ten years for the accomplished education of our pupils.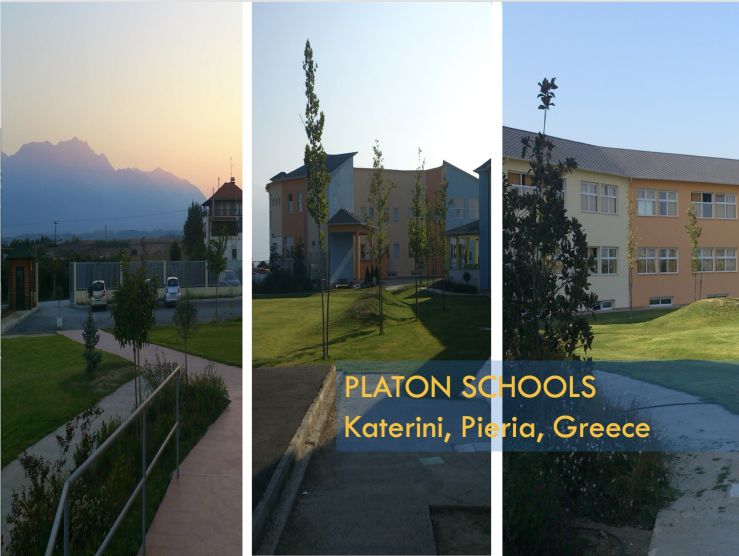 Croatia, Bol
http://ss-bol.skole.hr
Srednja škola Bol is a secondary school (grammar school and school for the hotel and catering industry) which comprises approximately 130 students (aged 14-18) located in Bol,on the southern coast of the island of Brač, which is located in central Dalmatia near historic town of Split (it takes 50 minutes by ferry to get to Split) and is some 500 kilometres away from the capital city Zagreb.The island's name comes from the Latin word for deer as they were present on the island in the past. Today Bol is world famous for its beautiful pebbly beach Zlatni rat which is a natural phenomenon as it changes the shape according to the position from which the wind is blowing.The island is accessible by plane, ferry, tourist ships, catamarans and in emergency cases helicopter. Our students come from a wide range of social and academic backgrounds and the majority of families work in the field of tourism, stone masonry or fishing industry and mostly live in family houses. In our school we teach these languages: English, German, Italian and Latin.